Description
The Shinatech SW08-DP Switch Matrix provides
automatic routing between Vector Network Analyzer
and the device under test (DUT) in an RF/microwave
ATE system. This Switch Matrix provides consistent
signal paths, enable automation of tests.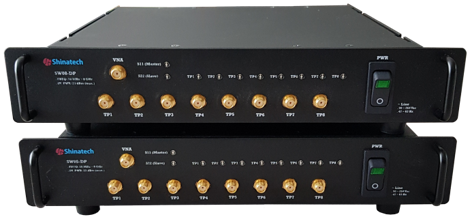 The SW08-DP can support up to 8 switch channels in a 1U rack-mountable enclosure with signal
frequencies up to 8 GHz. It is possible to expand the switch channels by connecting two SW08-DPs
to master or slave, respectively, and to support up to 16 switch channels in a 1U rack.

The SW08-DP provides a cost effective and quick-ship solution with a simple and flexible platform.